There is a lot involved in setting up a website, and every decision is important. Whether it is where to have your site hosted to your pages' design, there is a lot involved. One of those is whether or not to register a URL. URLs, sometimes called domains or domain names, are the reserved ".com" and ".org" sites of the web, and having one of those can make a great difference in the amount of attention and how seriously your site is taken. If you are looking to start an online business or are looking to set up a digital shop front, a domain name is essential.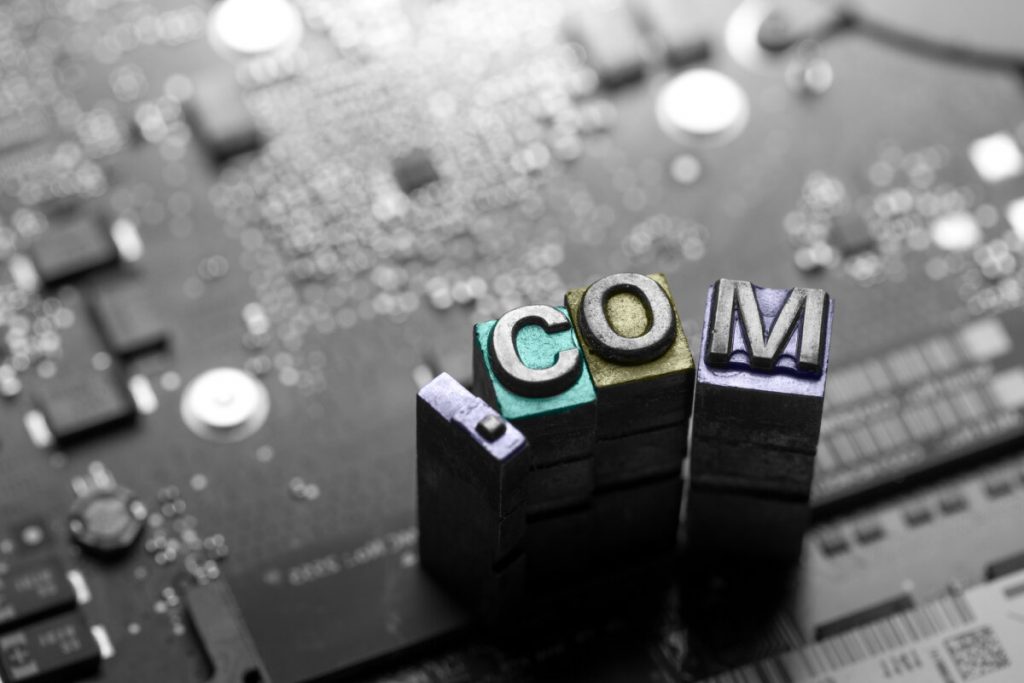 The question is, then, how to go about registering a URL. The first thing is to come up with a list you would be happy with. These could be slight variations on your company's name and what your business provides, for example. You want to have more than one potential URL because there is no guarantee that your desired URL is not already taken. A lot of the registration services just OK any URL requested as long as it's not already taken, so this can be quite a "first come, first serve" situation.
Most sources estimate that the number of registered and active websites is in the hundreds of millions, with some several hundred thousand being purchased, renewed, or transferred every single day of the year. Most people also say that all the good ones are already taken and have been for several years. It can be quite a daunting challenge to not only come up with the perfect URL to register but to make sure you beat the other guy to the punch. With such daunting odds, it can be easy to rush through this stage and pay for the first available URL that strikes your fancy.
Despite the race, it does pay off to think very carefully about the URL you want. Just as a business's name becomes how they are known and can become intrinsically part of their reputation, your URL will be "you" on the Internet, how you're known and perceived as you gain an audience. A URL that does not have an obvious connection to you, your business, or your offering can confuse your visitors and potential customers.
You can check to see if your URL is free by using services like HostOtter.com. If your URL is available, you can also go ahead and register through those services if you like. If the one you want is already taken, however, you can go to Whois.Net to look at the publicly available registration information, possibly contacting the owner to buy it from them if contact information is available. Some people will go and register several URLs in the hopes of selling them at a later date, so all is not lost if yours is taken. Just be careful not to pay these sellers too much.
Also, keep in mind that ".com" and ".org" are not the only available domains you can register under. There are several of these, ranging from ".biz" and ".co" to the personal ".me," not to mention nation and region-specific ones. Therefore, if you do not have a particular need for the popular ".com" you may still be able to get the URL you want.
Once you have a name you want and can use, you have to go about actually registering it. There is a myriad of services available to do this, and prices can vary quite a bit. The most common prices range from $10 to $40. Still, a good majority of registrars also offer hosting plans and/or marketing as well as registration, with a few even offering to register the URL for free with the purchase of a hosting plan, so taking a good look around can save you a few dollars, either with the URL itself or with the hosting. You will have to pay a renewal fee every year for your URL, and this is usually the same as the cost of registering in the first place.
After the registration is complete, it is time to point it in the direction of your website. Your registrar does this if you provide it with the necessary information. If you are just forwarding a URL to a personal account on sites like YouTube or Facebook, all you need is your account's address. If you are setting up a full site on a dedicated host, you will need a little more information, telling your registrar which server out of all the ones connected to the Internet your website is on. You will generally need the addresses of two-name servers (sometimes three), which should be easily and conveniently provided by your hosting company. Just enter these into the fields provided by your registrar, and they take care of the rest.
Different registrars may request this information differently, but all of them need it, or your URL will end up going nowhere. If you do not have a host yet, most registrars can "park" your URL, allowing you to find a web host and build your website. Most of these services will automatically do this for you without being specifically requested to do so. The process of pointing your URL in the right direction is usually fairly easy and straightforward. It can take up to 72 hours for your URL to be updated and take people to your site, so keep that potential delay in mind if you plan on a huge marketing push to coincide with your website's grand opening.
That is really all that there is to it. Different registrars will have you do things differently, while different hosts will have the needed information in different locations. In the end, this is one of several steps in setting up your online presence with your own URL and is often the beginning of the much larger process of setting up your website.